There's no law that says you can only get organized if you start on January 1st. It's perfectly okay to take charge of your calendar at ANY time, and these undated planners can help.
Here are my favorite non-dated planners made for creative women BY creative women. This list of the best planners includes daily planners, life planners, custom planners, and more.
(This post contains affiliate links. If you purchase via a link here, I may receive a commission. The price is the same for you whether you use my link or buy directly from the vendor.)
Tonya Dalton
, who started InkWELL Press in 2014, says productivity is not getting more done… it's focusing on getting the important things done. It's about living with intention. Her planners aren't just paper—they are a lifestyle. When you get one, you join her devoted community of fans, and get continuing education and inspiration from her.
360º Disc Planners (starting at $52) are fully customizable so you can create the perfect planner for YOU. This build-it-yourself system offers multiple covers, undated daily pages (in addition to many dated options), and accessories. Once you get the hang of building your own planner, it can be the best solution and worth the price of admission for control freaks (like me).
Learn more/order: InkWELLPress.com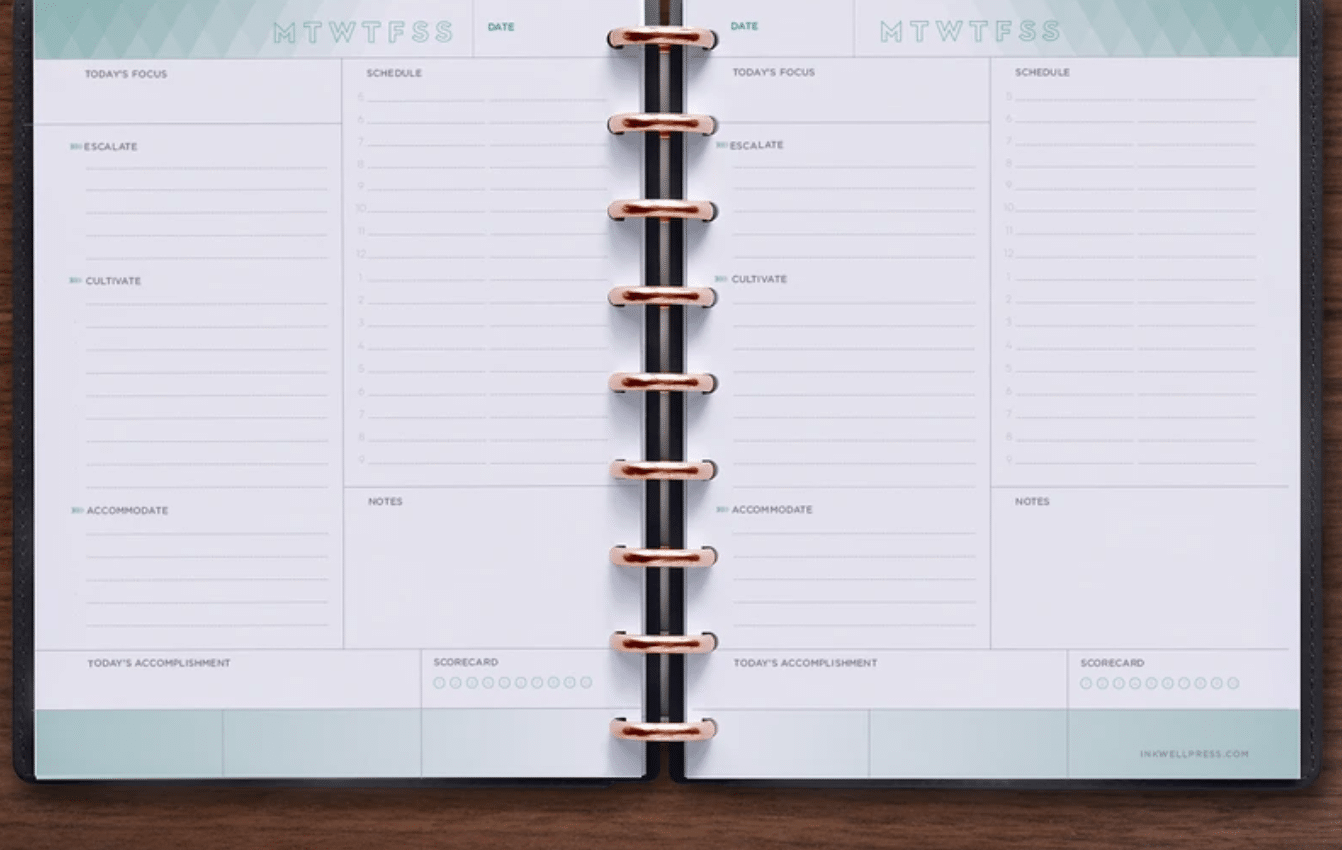 Cathryn Lavery co-founded BestSelf Co. in 2015 because she wanted more from her life, and realized lack of time was her biggest obstacle. After too many days spinning her wheels, she figured there must be a better way to create success. She and her partner studied high-performance practices and created the Self Journal and Self Planner. They now donate one meal to Feeding America for every order on their site.
Self Planner ($19.99) is the most economical option on this list. It's an undated, six-month life planner designed to help you manage your time and plan your life. Use the various templates to get clear on your priorities, mastermind your future, and infuse every day with the things that matter most to you. Available in a black or coral hardcover measuring 7×10", it includes a back pocket, two ribbon markers, and perforated corners.
Learn more/order: BestSelf.co
Whitney English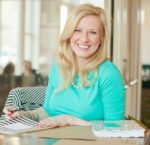 started this planner back in 2010 as a solution to her own organization and planning needs. She has since sold the company, but her legacy lives on because the beautiful products she created remain largely unchanged. Hers was the first real, grown-up planner I ever purchased, and it remains one of my favorite designs.
Today & To-Do Non-Dated Planner ($39) is a beautiful, book-bound planner with a vegan leather cover (in blush, navy, or rose), gold embellishments and two ribbon bookmarks. It's the perfect solution for slower seasons, extra projects and life on the go. It includes 90 daily undated planning pages, 13 undated monthly views, 14 undated weekly views, 10 note pages, and goal-setting worksheets.
Learn more/order: DayDesigner.com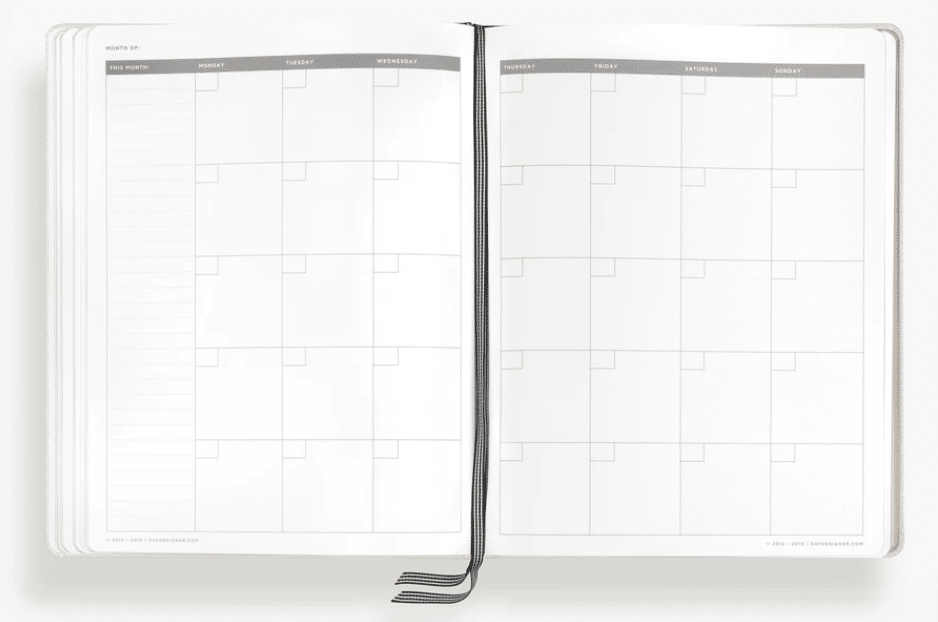 Lyndelle Palmer-Clarke made it her life's mission to empower others to apply self-help ideas into their lives so they see results. With her Dailygreatness planner, you can stop with wishful thinking, and truly commit to being your own guru and following your inspiration to live the life of your dreams.
The Dailygreatness Business Yearly Planner ($49.95) is designed to help you hit your business goals. It includes a unique combination of an undated yearly planner, finance and budget worksheets, action and appointment planners, and the best personal development tools. Distilled down into a simple daily, weekly, and quarterly structure, this powerful tool will support you in creating the habits of a highly effective person.
Learn more/order: Dailygreatness.com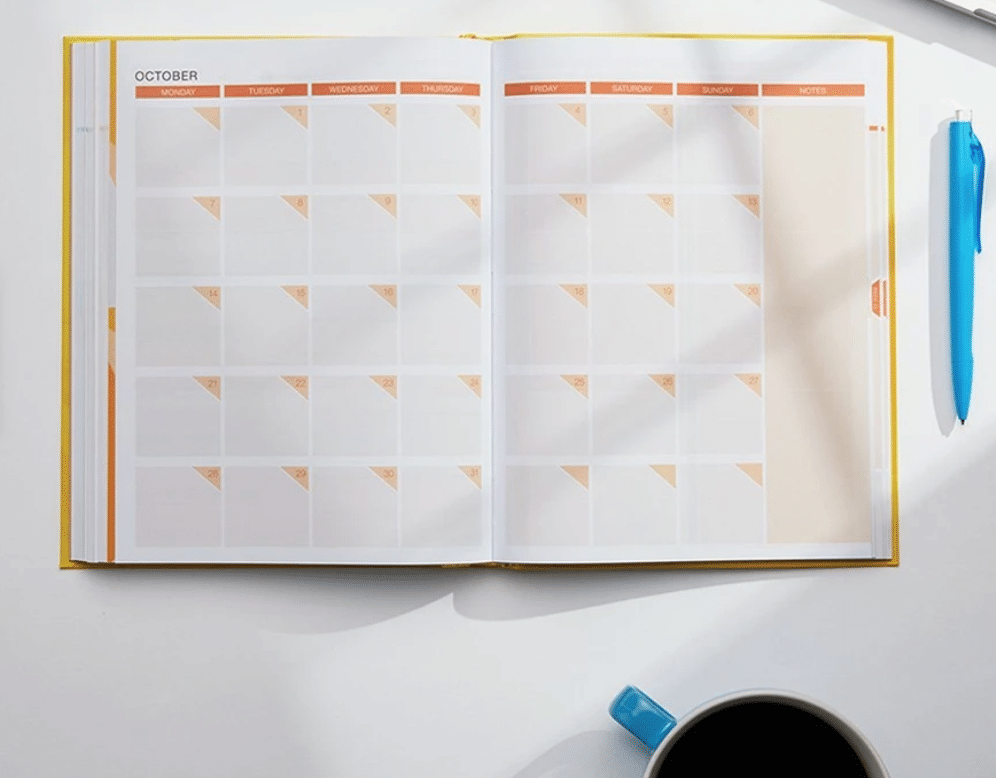 Angelia Trinidad launched the Passion Planner on Kickstarter from her parents' garage. To her surprise, she raised $48,000 in 30 days with the help of 2,000 strangers and friends! She's on a mission to help people simplify their lives and focus on what really matters.
The Passion Planner ($30-35) includes most of the amazing planning goodies that are in the dated version of this planner (passion roadmap, to-do lists, monthly reflections, and more). It's available in three sizes and four colors, and you can choose Sunday or Monday start. Best of all: $1 from each sale benefits charity: water, a non-profit that's dedicated to bringing clean water to developing countries.
Learn more/order: PassionPlanner.com
Jenny Newcomer ran a successful Kickstarter campaign to fund the 2016 kickoff of her now wildly popular planners. They are favorites among business owners, moms, and busy women of all types. Best of all, part of the sales of certain planners go to Ovarian Cancer Research Alliance (Jenny is thriving after ovarian cancer in her early 20s).
The Commit 30 Planner ($24.99-29.99) With both weekly and daily non-dated planner options, these are perfect to start using at any time of the year! You can completely customize what month and what day of the week you want it to start on. The weekly is 7×10″ and comes in black, brown, and teal. The daily option allows for 6 months of planning, is a compact size (5.75x 8.125″), and come sin royal blue, silver, and violet.
Learn more/order: Commit30.com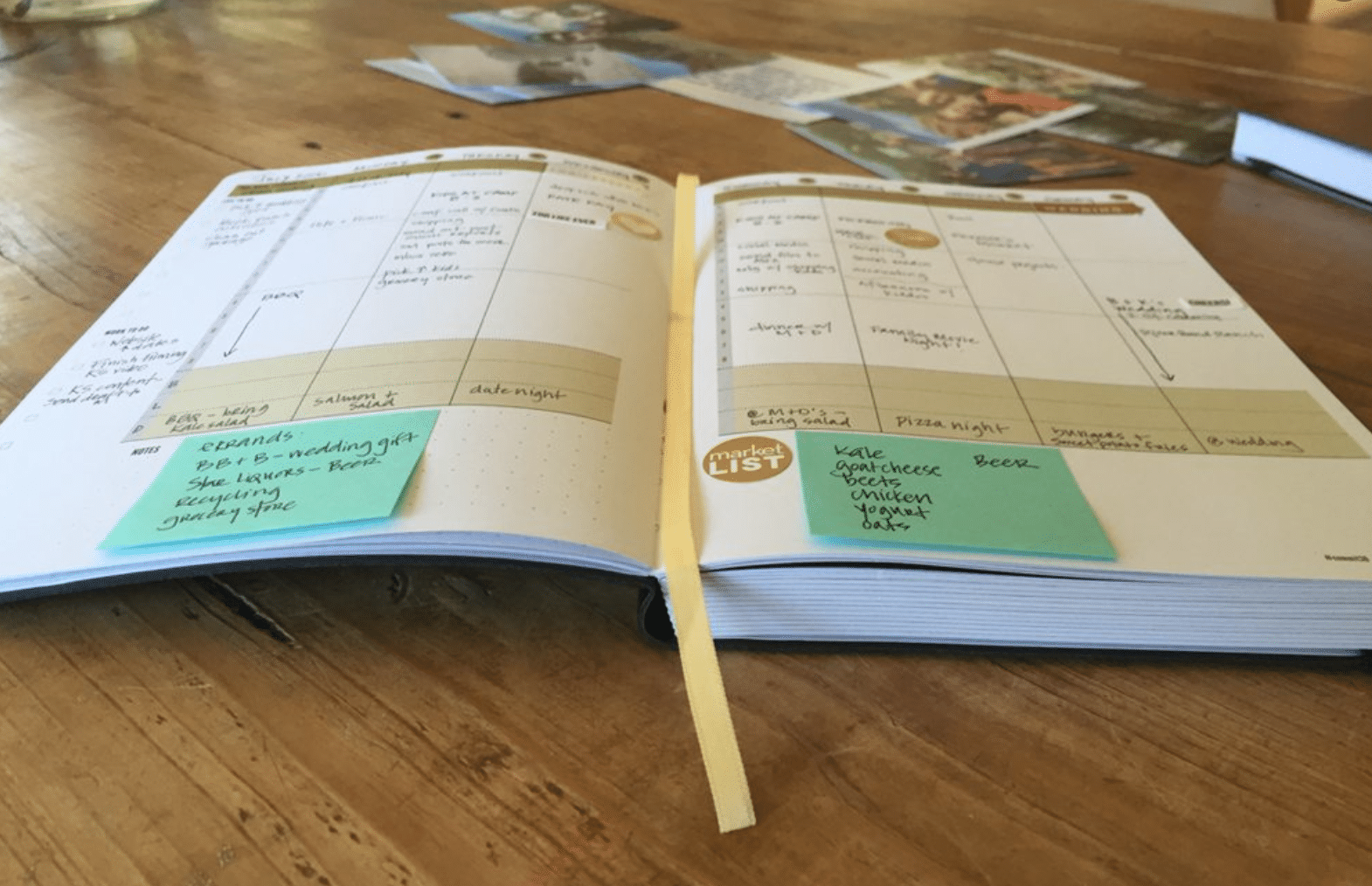 Jenna Murillo is here to ensure a happier, more productive workday for you. Her planners are designed to help you overcome daily chaos and overwhelm to finally start making progress where it matters. "Designing a product that's a stunning and functional tool for others was always a dream," she says. "In 2015, fueled by the encouragement of friends and family and a fire inside of me to create, I fulfilled that dream and created a planner."
Enneagram Planner ($24.95) recognizes that a one-size-fits-all solution to planning doesn't work. Instead, these undated weekly planners are made to match your Enneagram number. There are nine (one for each personality type), each designed to embrace the distinct planning style and preferences of the various Enneagram types. I don't know of any planners like these, and I think they are so cool if you're into Enneagram!
Learn more/order: WorkSpacery.com
Kaylyn Minix and Michelle Askin
founded bloom daily planners in 2010 to inspire and empower people around the world to bloom into the best versions of themselves. "There is true power in putting your dreams and goals down onto paper, and there always will be. It is through prioritizing and organizing your tasks and goals that you plant the seeds of your future and give yourself the opportunity to flourish and grow."
Bloom's Undated Dot Journaling Planner in Marble ($18.95) runs from January through December, but you fill in your own dates so you can start using it at any time. The cover includes a protective plastic layer. This planner has monthly tabs, 12 monthly spreads with columns for notes and goals, 52 column-style weekly views, and daily views with a blank grid and time slots from 6 am to 10 pm. There are also 4 dot-grid pages at the end of each month for creative space.
Learn more/order: BloomPlanners.com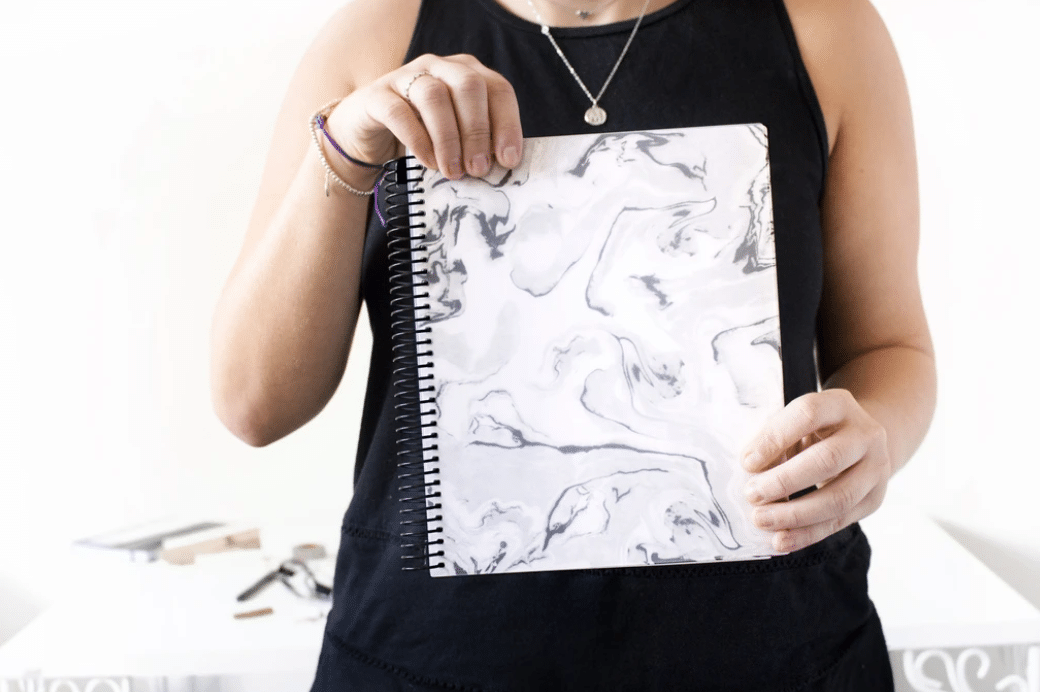 Heather Vreeland
is a wife, mother, and the creator of The Celebration Society, St. Augustine Social and Littleature Children's Books. In 2016, she was inspired to design her own daily agenda that helped reorganize her priorities and make room in her schedule to read God's word every day. That simple goal sparked new life and greater perspective in her normally stressed out days and became an agent of change in her life.
The Hope Planner ($34-47) is more than a weekly or daily planner with Bible verses—this is an all-in-one Christian planner that combines an undated planner and prayer journal to help you be organized and put your faith first each day. This is a beautiful option for Christian women who need a daily planner that helps them make time for faith, just as they make time for tasks and appointments. The undated weekly or daily planner has space for monthly project tracking, goal setting weekly sermon notes, and more.
Learn more/order: Hopefuel.co
Carina Lawson is a Brazilian-born, Arabian Gulf-raised, Brit-wed, higher-ed executive, and twin mum. Like most of the creators on this list, Lawson created her planner for herself to solve her problem of overwhelm. "I'd internalized the message that making time for myself was less important than my to-do list," she says. "But I wanted space to grow, learn, laugh, and to be honest, sleep, too!"
The Ponderlily Planner (£28 GBP) is made with eco-conscious materials and plastic-free packaging, and is designed to prompt you to dream fearlessly, set meaningful intentions, and take bold actions. The undated weekly planner is available in warm grey, charcoal, or coral, and with Sunday or Monday start. It includes gentle prompts, lists, gratitude reflections, pockets for important papers, and more. This is perfect for European readers: It won't fly across the world to get to you, meaning a smaller carbon footprint and a cleaner conscience!
Learn more/order: Ponderlily.com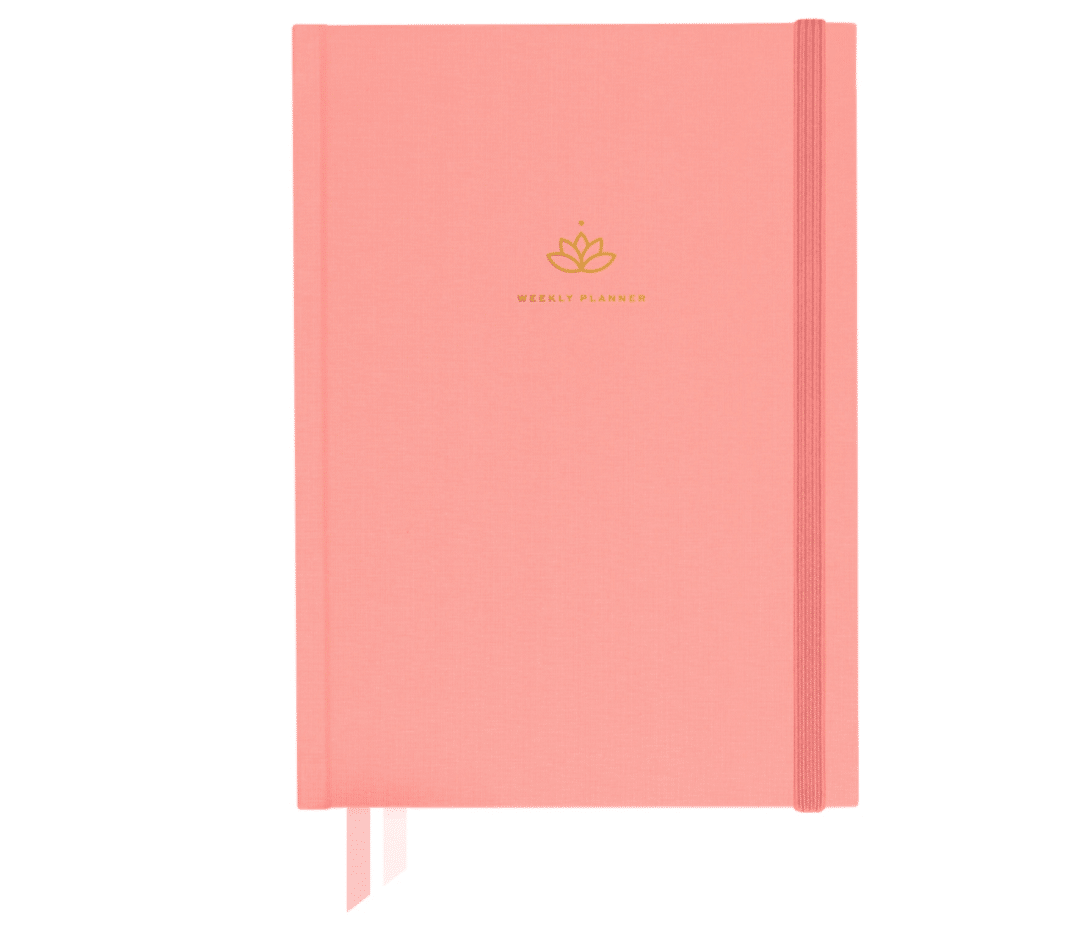 There you have it! My roundup of the best undated planners made for women by women. I hope you find one you love! If you found this post useful, please share it with your friends and on social media. Help me spread the love for these amazing women who are making beautiful products to help all of us get more organized. Thanks!