What's keeping you stuck?
Get my free guide, 10 Lies Women Tell Themselves (and the Hard Truths), and learn how you may be getting in the way of the success you crave.
Your smarts are your greatest asset…

and your biggest challenge.
Your brain is always spinning. It's filled with ideas…and angst.
Imposter syndrome. Analysis paralysis. Comparisonitis. Chasing shiny objects.
When the mindset blocks show up, you quickly get caught in an intellectual spin cycle.
"I know these thoughts are stupid, why can't I make them stop?"
"Why do I keep @!$%-ing sabotaging myself?!"
"I'm smarter than this, why can't I stop this?"
"I should be able to cure this on my own."
I feel your pain, and here's some real talk.
You can't reason your way out of self-doubt. Logic won't stop self-sabotage. All the intellect in the world won't quash fears, erase worry, or end uncertainty. Beating yourself up won't magically build confidence. The answer also isn't another marketing course or business podcast.
Is it time to stop holding yourself back?
I'm Becky Mollenkamp,

and I want to help you play bigger.
I work with smart people who realize what's getting in the way of success is themselves.
My clients come to me feeling lost and overwhelmed, riddled with self-doubt, and stuck on autopilot. They know they want more, but aren't sure they deserve it or if they have what it takes to make it happen.
They've spent their lives stuffing their feelings because they learned big emotions don't create big success. They're ready to change this for themselves and (for many) to model healthier behaviors for their children.
My clients leave with a deeper understanding of what they want and why it matters, strategies for dealing with life's challenges, and the confidence to make important, lasting changes.
Let's eliminate your shoulds,

and uncover what truly matters to you!
You have the power to change, you just need someone to give you that jolt.
Wouldn't it feel great

to quiet the mental clutter?
Your brain is designed to keep you safe, even if that means throwing up roadblocks if you step outside your comfort zone. Ready to stop the sabotage and take control?
I've done that hard work, and I want to help you do the same.
Not by…
❌ Telling you to make a pretty vision board
❌ Instructing you to simply think happy thoughts
❌ Convincing you that it's possible to believe it into being
My work is about…
✔️ Shining a light on the patterns you're repeating
✔️ Uncovering what you truly want
✔️ Sharing tools to shift out of negative thinking
It's never too late to rewrite your story.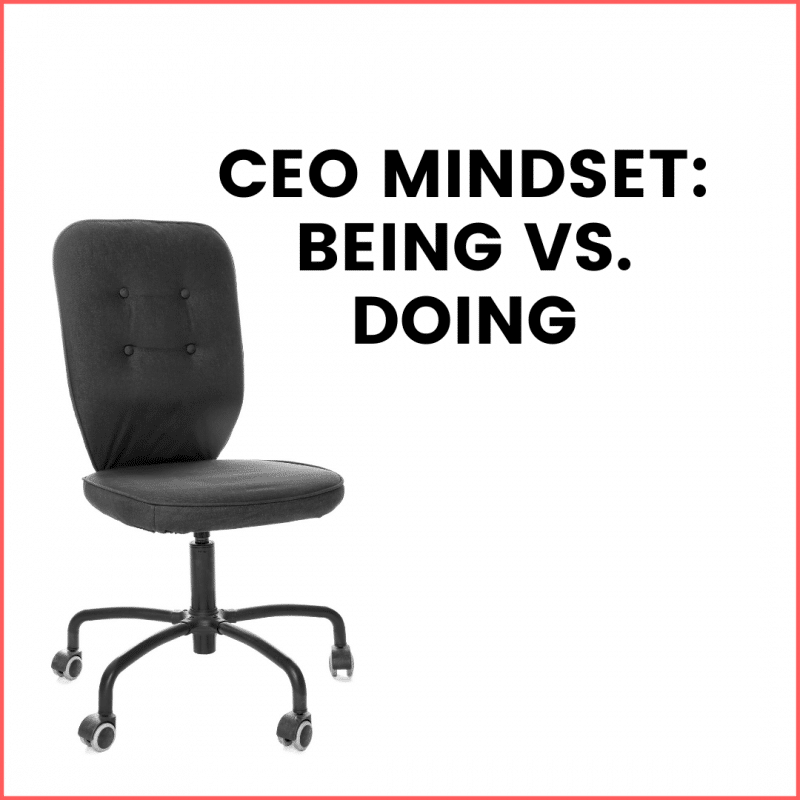 "I'm not showing up as a CEO." That's what my client said this morning as we started our first mindset coaching call. I asked what she meant and she said: She feels stalled, not landing as many new clients as she'd like and not enough of her ideal clients. She feels...