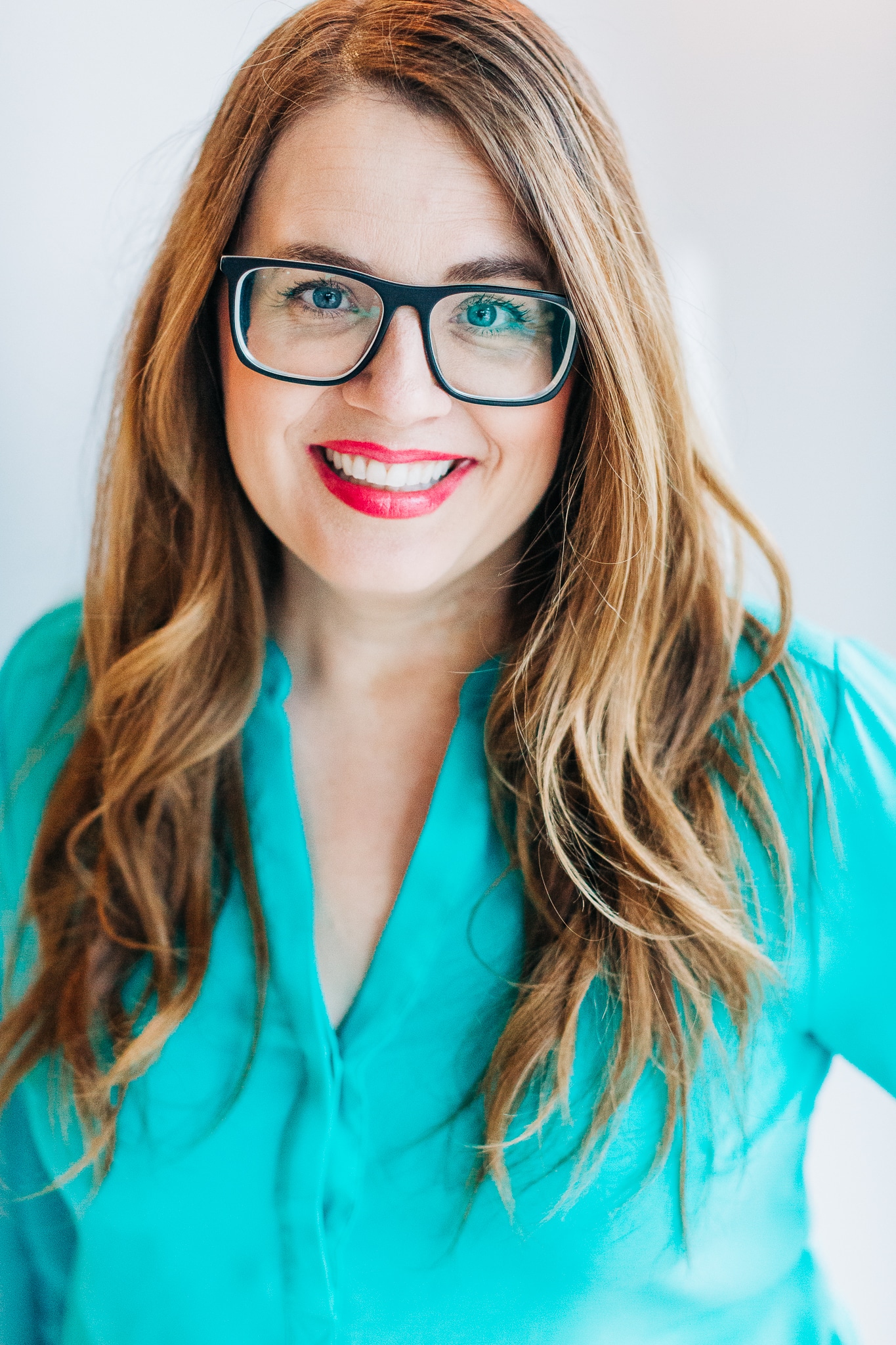 Hi, I'm Becky Mollenkamp.
I believe women deserve to feel powerful and fulfilled. As a business mindset coach, I help my clients see possibilities they never believed possible, while also finding contentment in the here and now. I offer 1:1 coaching, have a few online courses, and host my own podcast, The Gutsy Boss. As a former journalist, I know how to conduct myself in an interview and am completely comfortable behind the mic.
I'd love to be a guest on your podcast, speak at your event, offer a masterclass to your community, or write a guest post for your blog. I'd be happy to work with you to craft a presentation that best suits your audience, or below are a few topics I routinely address.
Defeat Imposter Syndrome
Most business owners deal with sneaky feelings of being a fraud. I've helped hundreds of women with this issue, and can talk about what works—and DOESN'T—to silence the nasty inner critic.
3 Powerful Questions
At its most basic, my work boils down to 3 questions (What am I feeling? What are the facts? What is my choice?). I'll share why each question matters, and how to use them to shift your thinking about anything.
Ask for What You Want
Stop waiting for permission to ask for what you want and need! Give yourself permission to live a big life, to go after what you want. I'll share why women are afraid to make asks, and tips for how to get over those fears.

Lessons from Creating a Summit in 13 Days
To give back to the online business community during the Coronvirus crisis, I hosted a free virtual summit—and did it in 13 days. I learned some valuable lessons that apply to all aspects of business and life.
Think Like a Millionaire
Let's talk about the most common lies we people believe about money, what separates the mindsets of millionaires from everyone else, and tips on how to begin shifting from scarcity to abundance thinking.

When Life Hands You Lemons
The Great Recession hit, my marriage fell apart, and my brother died—all in less than a year. My 6-figure business crumbled to barely four figures. I learned valuable lessons for handling crises as a business owner.
One Simple Shift
Ep. 71 1/28/20
One of the Absolute Best Ways to Get More of What You Want in Life and Biz
Find Your Awesome
1/23/20
Find Your Awesome
Sell it, Sister
Ep. 24 9/25/19
How to Handle Imposter Syndrome
Your Content Empire Show
Ep. 16 7/31/19
The Crucial Mindset Shifts Holding You Back from Getting Results with Content
The LiveFree Podcast
Ep. 43 3/11/19
How to Leverage LinkedIn as a Freelancer to Land Clients
Bridging Herstory
Ep. 11 2/4/19
How to Build an Engaging and Successful Facebook Group
The Power of Owning Your Career
Ep. 4 1/20/19
Pivot Til You Get it Right
The Impact Driven Entrepreneur
Ep. 79 12/12/18
How to Overcome Grief While Running Your Business
The Unforgettable Podcast
Ep. 107 12/11/18
Model How You Want Your People to Show Up
Women are the Journey
Ep. 54, 12/11/18
Story of the Shift
Thrive by Design
Ep. 171, 10/16/18
How to Use LinkedIn to Grow Your Jewelry Sales
Systems Saved Me with Jordan Gill
Ep. 116, 8/1/18
How to Get Found on LinkedIn in 3 Simple Ways
FamilyPreneur with Meg Brunson
Ep. 31, 7/18/18
Navigating Mindset & Tactical Struggles
Gratitude + Grace
Ep. 8, 6/26/18
Crush Your Goals by Owning Your Story
Neka Said
Ep. 2, 5/31/18
How to Effectively Use LinkedIn in Your Service-Based Business
Ambitious Motherhood with Katie Fleming
Ep. 24, 4/2/18
How to Build an Engaged Facebook Group and Community
Biz Women Rock!
Ep. 35, 4/1/18
How to Be Found on LinkedIn
Courage & Clarity
Ep. 75, 1/22/18
Grief, Growth & Keys To A Hyper-Engaged Facebook Group
The Inspired Women Podcast
Ep. 55, 1/18/18
Healing Through Grief
Legal-EASE for Entrepreneurs
Ep. 35, 11/22/17
Becky Mollenkamp Helps Creative Solopreneurs Attract Corporate Clients Using LinkedIn
Process to Profitability
Ep. 22, 10/5/17
Transitioning from Corporate Clients to One-On-One Work
The Influencer Entrepreneurs Podcast
Ep. 35, 8/28/17
How to Treat Your Online Business Like a Business
Strategy Hour
Ep. 97, 8/11/17
Landing Corporate Clients as a Creative Entrepreneur
The School of Bravery
Ep. 33, 3/14/17
How to Create a Crisis Toolkit for Grief & Depression