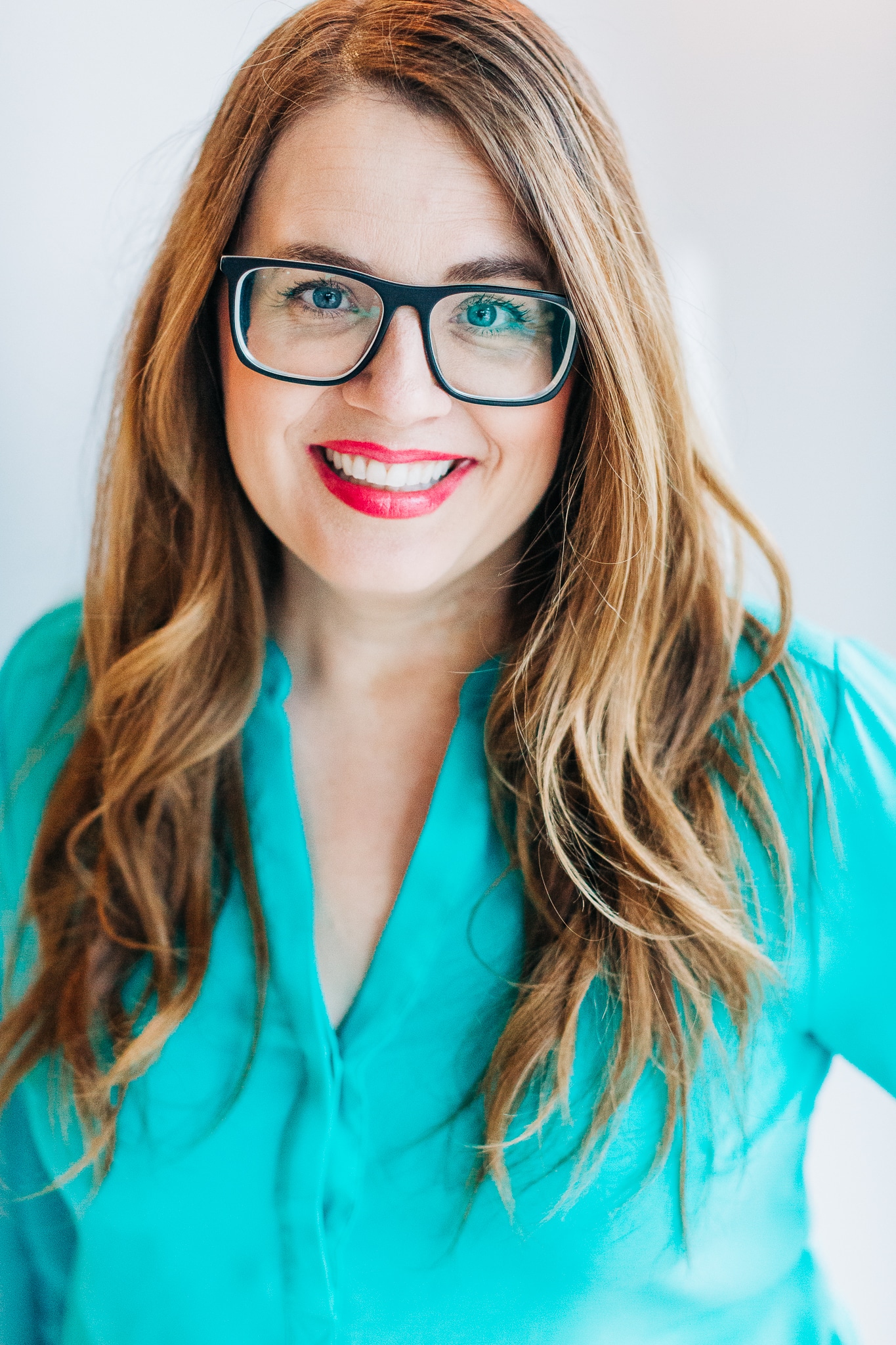 Hi, I'm Becky.
As a business mindset coach, I help progressive business leaders achieve sustainable growth. That means continuing to create financial and industry success but without burning out.
I host The Gutsy Boss podcast and I'm a former journalist (I have 2 degrees and 20 years of experience). That means I'm comfortable speaking, and giving helpful responses that aren't long or boring.
If you speak to progressive CEOs or owners of mid-size businesses, I'd love to be a guest on your podcast, speak at your event, offer a masterclass to your community, or write a guest post for your blog.
I'm happy to craft a presentation or topic that best suits your needs. Or, below are a few topics I routinely address.
Defeat Imposter Syndrome
Most business owners deal with sneaky feelings of being a fraud. I've helped hundreds of women with this issue, and can talk about what works—and DOESN'T—to silence the nasty inner critic that holds so many business leaders back.
Ask for What You Want
Stop waiting for permission to ask for what you want and need! Give yourself permission to live a big life, to go after what you want. I'll share why women are afraid to make asks, and tips for how to get over those fears.

It's Not a Time Management Problem
Busy business leaders often believe the answer to their stress and overwhelm is some mythical time-management solution. Let's talk about the real reasons for procrastination, perfectionism, and other productivity "problems."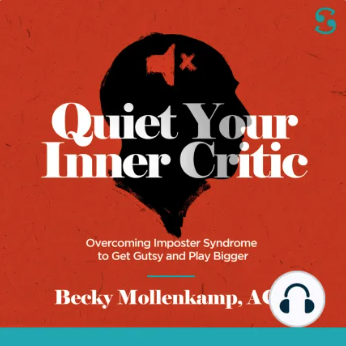 🎧 AUDIOBOOK 🎧
Quiet Your Inner Critic
Overcoming Imposter Syndrome to Get Gutsy and Play Bigger
Available exclusively on Scribd, a digital subscription providing instant access to ebooks, audiobooks, articles, podcasts, and more.
Eat the Damn Bread
Ep. 19 6/30/20
Girl, You Asked for It
Online Business Clinic
Ep. 48 6/22/20
8 Lessons from Launching an Online Summit in 13 Days
Happiness Happens
Ep. 71 5/24/20
Mastering Your Mindset and Understanding Imposter Syndrome
More than a Parent
Ep. 19 5/12/20
Guest Roundup: Whole Selfcare for Mamas
Making it Real
4/29/20
How to Realize + Stop Limiting Beliefs in their Tracks
Females on Fire
Ep. 73 3/20/20
Preparing Your Business to Handle a Life Crisis
The Honest Product Bench
Ep. 40 2/27/20
Finding Rest in Imposter Syndrome
Thrive Blogger
Ep. 59 2/20/20
Working Through Mindset Blocks
One Simple Shift
Ep. 71 1/28/20
One of the Absolute Best Ways to Get More of What You Want in Life and Biz
Find Your Awesome
1/23/20
Find Your Awesome
Sell it, Sister
Ep. 24 9/25/19
How to Handle Imposter Syndrome
Your Content Empire Show
Ep. 16 7/31/19
The Crucial Mindset Shifts Holding You Back from Getting Results with Content
The LiveFree Podcast
Ep. 43 3/11/19
How to Leverage LinkedIn as a Freelancer to Land Clients
Bridging Herstory
Ep. 11 2/4/19
How to Build an Engaging and Successful Facebook Group
The Power of Owning Your Career
Ep. 4 1/20/19
Pivot Til You Get it Right
The Impact Driven Entrepreneur
Ep. 79 12/12/18
How to Overcome Grief While Running Your Business
The Unforgettable Podcast
Ep. 107 12/11/18
Model How You Want Your People to Show Up
Women are the Journey
Ep. 54, 12/11/18
Story of the Shift
Thrive by Design
Ep. 171, 10/16/18
How to Use LinkedIn to Grow Your Jewelry Sales
Systems Saved Me with Jordan Gill
Ep. 116, 8/1/18
How to Get Found on LinkedIn in 3 Simple Ways
FamilyPreneur with Meg Brunson
Ep. 31, 7/18/18
Navigating Mindset & Tactical Struggles
Gratitude + Grace
Ep. 8, 6/26/18
Crush Your Goals by Owning Your Story
Neka Said
Ep. 2, 5/31/18
How to Effectively Use LinkedIn in Your Service-Based Business
Ambitious Motherhood with Katie Fleming
Ep. 24, 4/2/18
How to Build an Engaged Facebook Group and Community
Biz Women Rock!
Ep. 35, 4/1/18
How to Be Found on LinkedIn
Courage & Clarity
Ep. 75, 1/22/18
Grief, Growth & Keys To A Hyper-Engaged Facebook Group
The Inspired Women Podcast
Ep. 55, 1/18/18
Healing Through Grief
Legal-EASE for Entrepreneurs
Ep. 35, 11/22/17
Becky Mollenkamp Helps Creative Solopreneurs Attract Corporate Clients Using LinkedIn
Process to Profitability
Ep. 22, 10/5/17
Transitioning from Corporate Clients to One-On-One Work
The Influencer Entrepreneurs Podcast
Ep. 35, 8/28/17
How to Treat Your Online Business Like a Business
Strategy Hour
Ep. 97, 8/11/17
Landing Corporate Clients as a Creative Entrepreneur
The School of Bravery
Ep. 33, 3/14/17
How to Create a Crisis Toolkit for Grief & Depression