Achievement feels good.
How you've been going after it doesn't.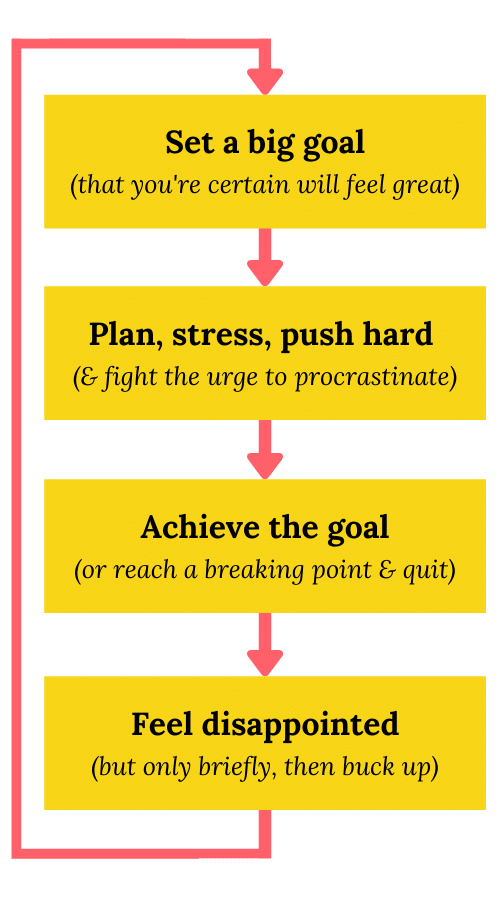 You like having big goals, but the tradeoff is starting to feel too steep.
🙁 Overthinking everything, even at night when you'd like to actually get some sleep for once.
🙁 Wasting countless hours devising a "perfect" plan, only to barely stick to it.
🙁 Working far too many hours, but never feeling like you've done enough to "earn" self-care.
🙁 Refusing help and doing everything yourself, but feeling really resentful about it.
🙁 Beating yourself up with thoughts like, "I should be able to more" or "this shouldn't be so hard."
You're ready for change, but then the fear shows up.
"I'm tired of being tired, and tired of beating myself up. But if I don't keep stressing and overworking, can I accomplish what I want?
You used to think, "there must be something wrong with how I go after my goals." You learned from the strategy and productivity experts. You tried every tip and tactic they suggested, but not much changed.
Now you're starting to think, "there must be something wrong with me."
You can have your goals and feel good pursuing them.
🚨
Black lives matter. Trans women are women. Abortion is healthcare.
If you disagree with those statements, we aren't a good fit. 🚨
When we work together, you'll learn how to:

Spot the unconscious thoughts and behaviors that hold you back from achieving your goals.

Unhook from the patriarchal conditioning that leaves you feeling like you are never enough.

Quiet the external and internal noise to get a clear picture of what YOU want for YOUR life.

Rebuild self-trust so you can go after your dreams with unshakeable confidence.


Use self-compassion to love yourself through the very real pain that patriarchy causes.


Find contentment right now, even if nothing else changes in your life.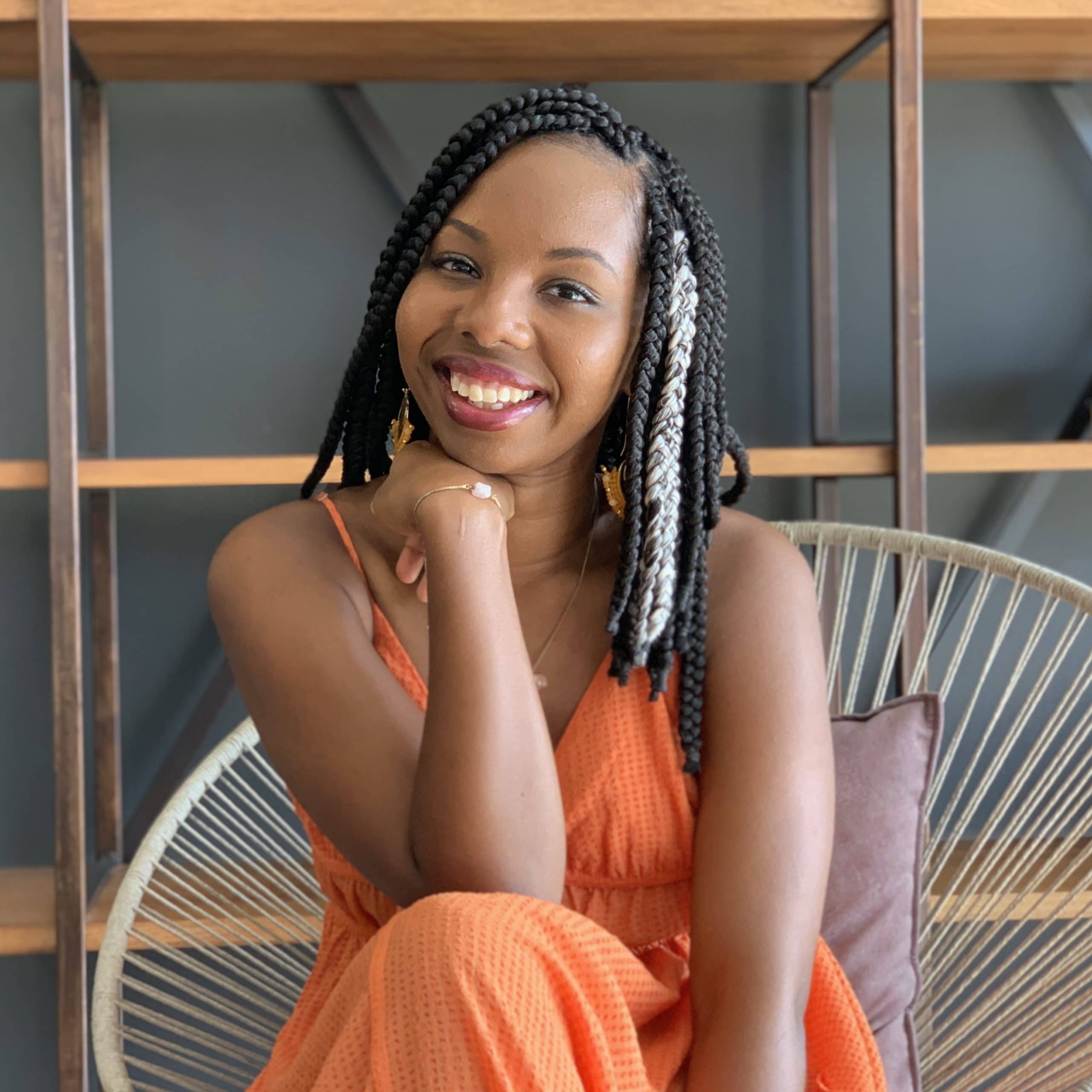 "Hiring Becky was one of the BEST investments I've made all year! Yes, she's a mindset coach, but our sessions are so much more than that! She beautifully marries the mind and the heart in a way that brings my Soul so much love, clarity, and confidence to keep moving forward in the direction of my goals while loving myself through the growing pains."
and for three decades, I lived a life of "shoulds."
My brother's death from a heroin overdose in 2010 was my wake-up call. It wasn't easy (divorce, depression, financial ruin), but eventually I created a life fully aligned with my values.
Today, I'm married to a supportive partner, have an adorable child, and am living my true calling. I'm an ICF-certified life coach and an intersectional feminist. I helps smart, ambitious people create clarity, confidence, contentment, and ease about their big, scary goals.
With me, you get a coach who…

Brings an inclusive feminist understanding to mindset work (and never uses blame or shame).

Won't tell you to just take a bath, meditate, or think happy thoughts.

Uses practical tools, is certified, and has helped people like you get real results.

Creates a caring space where you'll feel safe to share and grow.

Acts as a mirror to help you see yourself and your thoughts in a new light.

Cares about your long-term success, and won't pressure you into buying.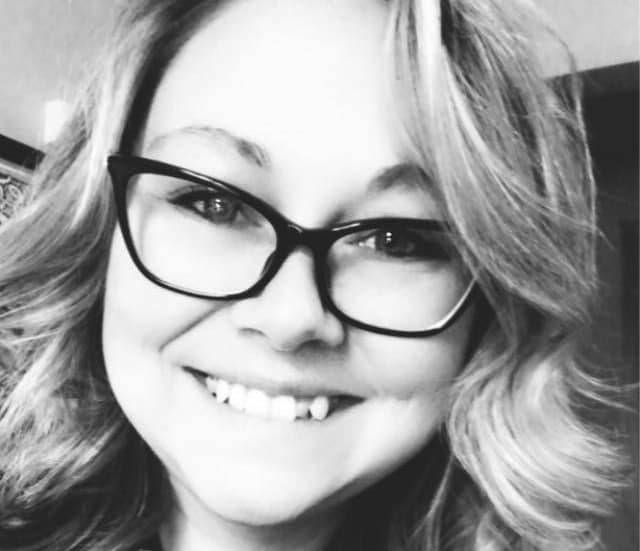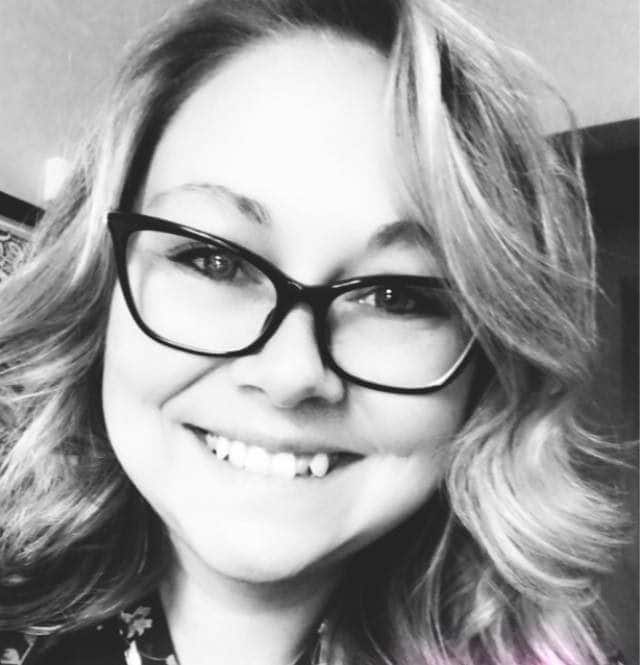 "Becky is a force to be reckoned with. She will not give you lip service. She will ask you questions in a way that shines a light into who you are and why. I would absolutely recommend this work to anyone who is willing to open themselves up to be vulnerable. It wasn't easy, but it was absolutely worth it. This experience will benefit anyone who would like to feel less stress and anxiety in their life."
What you get when we work together:

Weekly 1:1 coaching calls for 10 weeks to work through your specific challenges and address what comes up as you put mindset changes into practice.

Communication with me between coaching calls via a free messaging app. I'll be there if you get stuck, feel overwhelmed, or want help processing a situation.

Weekly audios, worksheets, and/or journaling prompts to teach you mindset lessons and to help you process what we discuss.
The 10-week Gutsy Boss Coaching program is $2,995 if paid in full (or 3 monthly payments of $1,000 each). Want to see if we're a good fit? Book a free 15-minute clarity call below.
🚨
Black lives matter. Trans women are women. Abortion is healthcare.
If you disagree with those statements, we aren't a good fit. 🚨