The proof is in the pudding. You've accomplished a lot, despite many challenges.
And there's still so much more you want to achieve.
(Like, sooooo freaking tired.)
You don't want to keep going like this…
🚫 Overworking
🚫 Overcommitting
🚫 Spreading yourself too thin
🚫 Doubting yourself
🚫 Second guessing your choices
🚫 Beating yourself up
🚫 Pushing through
🚫 Faking it til you make it
🚫 Overdelivering and underearning
🚫 Never feeling fully satisfied
🚫 Spinning your wheels
🚫 Hoping all of it will pay off someday
But these are the things that have gotten you this far, and you're not willing to sacrifice your dreams … so you keep slogging on despite how bad it feels.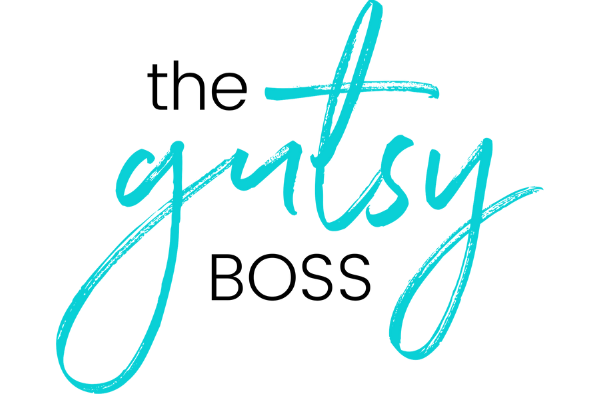 A 12-week group coaching program to help you improve your relationship with money, productivity, and confidence so you can feel less stressed, more free, and more yourself.
(Next cohort begins September 2022)
This program is for you if you're ready to…
✅ Stop blaming yourself for your "flaws."
✅ Clear the mental clutter that holds you back.
✅ Release the pressure of perfectionism.
✅ Trade the shoulds for your deep desires.
✅ Prioritize your own needs without the guilt.

✅ Feel more confident (bye-bye, Imposter Syndrome).
✅ Set a concrete plan for success on your terms.
✅ Go after goals in a realistic, sustainable way.
✅ Shift from scarcity to abundance thinking.
✅ Step into clarity, ease, power, and freedom.

Dig deep to uncover the conditioning that has created unhelpful beliefs about success.

Use neuroscience to better understand the specific fear-response patterns that hold you back.

Envision your ideal life, unencumbered from the guilt of shoulds and harmful conditioning.

Craft a plan and develop the tools needed to achieve your big goals in a way that finally feels good.
YOU DESERVE TO PURSUE YOUR GOALS WITHOUT SACRIFICING YOUR HEALTH AND SELF-WORTH.
The journey to that kind of freedom begins by liberating yourself from the lies you've been taught how success should look and feel.
It continues with understanding the patterns your brain developed to keep you safe in a world that needs you to believe you're not enough.
It ends with dreaming of what you really want (not what you think you should want), and then cultivating the tools that help you get there without all the suffering.

No "love and light" nonsense. Science-backed work that acknowledges privilege and offers tangible tools.
This isn't a program where everything is pre-recorded and you're on your own. Our sessions are live and together.

Real change happens over time. This in-depth, 3-month journey includes teaching, integration, and discussion.
✨ Weekly live group calls (12 total) that are divided equally among teaching, integration, and discussion. No one needs to be inundated with information and left to figure it out on their own. I'm there to hold your hand, and to give you space for taking action.
✨ Four "office hours" support calls with Becky to help you sort through any challenges or questions as they arise.
✨ Replay of each live call in case you miss a session or want to refer back to what was shared.
✨ Worksheets to help you deepen and personalize what you learn, and practical tools to help you take meaningful and rewarding action.
✨ A private Slack community, with direct access to me, where you can ask questions, share your wins and struggles, and find a circle of support and accountability from the community and me.
UNPACK
Week 1: Lesson on patriarchal conditioning
Week 2: Integration time
Week 3: Discuss and reflect
ANALYZE
Week 4: Lesson on brain science and fear
Week 5: Integration time
Week 6: Discuss and reflect
REDEFINE
Week 7: Lesson on self-affirming goals
Week 8: Integration time
Week 9: Discuss and reflect
IMPLEMENT
Week 10: Lesson on self-compassion tools
Week 11: Integration time
Week 12: Discuss and reflect
YOU ARE INHERENTLY PERFECT AND WORTHY.
You don't need to be "fixed." My goal is to help you feel worthy exactly as you are. When that happens, I believe you can more easily and more frequently show up as your truest, highest self.
Going from "I'm not enough" to "I am perfect as I am" isn't easy. It's taken me decades, and I'm still a work in progress.
This program is everything I learned and cultivated to transform from a life of "should" and "good on paper" to one of true contentment and freedom.
Listen to this to hear my personal story.
Read this for more information about my values, my coaching philosophy and lineage, and the privileges that affect my work.

Let's keep it real. You don't have time for fluffy "love and light" nonsense, and neither do I.

Dig deep to uncover the conditioning that has created unhelpful beliefs about success.

Blame and shame are common in coaching, and it must stop. Compassion is the key to growth.

I acknowledge that patriarchy is real and harmful, and recognize varied lived experiences.
"I love that Becky has a practical approach to mindset (not purely manifestation) and acknowledges the patriarchy and white supremacy as real things that need to be addressed. I've made a ton of progress in understanding the specific mindset issues that I experience, and am much better at identifying those issues when they come up and (lovingly) combating them. I'm getting a lot more done without working any more hours and I feel a lot more confident in my decisions and the direction I'm going in my business."
"Gutsy Boss provided a safe, supportive space to explore the impacts of patriarchy and white supremacy on my career (I was a barely year into a new job that left me even more unhappy than the ones before). It has been both eye-opening and validating. Now I have a day-job that checks all of my boxes. During the coaching program, I came up with the idea for my nonprofit. In January of 2022, I received the official IRS paperwork for the nonprofit and in February, I extended offers to my first class of student interns!"
What sort of results can I expect?
That answer is different for everyone. It depends on many factors, including how ready and open you are for introspection, how much time and energy you put into this work, whether you attend live and engage with the community, your past experience with personal-development work, and more.
That being said, the goal of this program is to help participants…
Understand how their fears are the product of conditioning, and not a personal failing.
Stop measuring their self-worth by external measures.
Release unrealistic and/or unhealthy expectations of themselves.
Let go of goals, activities, and commitments that don't serve them.
Finally define success in a way that feels good to reach and to pursue.
Identify the thought patterns that keep them feeling stuck, so they can consciously create new and healthier responses.
Develop unrelenting self-compassion to create a deep sense of personal safety.
Doing these things has helped past participants…
Feel more confident in themselves and in their choices.
Set boundaries that protect their hearts, energy, time, and money.
Decrease stress levels, create more calm in their days, and feel more inner peace.
Getting more accomplished without working more or harder.
Improve relationships with partners, children, friends, and more.
Increase income, launch new programs, earn degrees, and complete other big projects.
Be unapologetically true to their truth and their needs.
Feel lighter, more powerful, and more free.
How is the program delivered?
The weekly calls are held via Zoom (a free program). Day-to-day interaction happens within a private Slack community (also a free program). Program materials, such as worksheets, and video replays of group calls are shared inside your online learning portal, to which you'll receive personal and private log in credentials.
What if I can't be there live?
Replays of all live calls will be made available within 24 hours, so you can watch any call you have to miss.
How much time is required each week?
Group calls are 1 hour. One call per section is set aside for integration work as a group, but you may want to plan on an additional 30 minutes to 1 hour per week for additional reading and/or journaling on your own.
How long do I have access to the materials?
Participants have lifetime access to all program materials, and are welcome to repeat the program each time it's offered—all at no additional cost. Access will end only if/when Becky Mollenkamp stops offering the program, and all participants will be given 30 days' notice so they have ample time to access and review materials before they are removed.
What happens after 12 weeks?
We are family now ❤️ I'm not going anywhere, and neither are most of your program peers. I hope you'll continue to hang out inside our group Slack to cheer each other on for months and years to come (and so that I can continue to stay in touch). Also, your investment includes forever access to program materials and free enrollment in future cohorts.
Who are the typical participants?
Most Gutsy Boss participants identify as women, ages mid-20s to late 50s, many but not all are parents, and about 70% are entrepreneurs and 30% are traditionally employed. That said, the program is open to anyone who is ready to invest in personal growth with a strong focus on unlearning patriarchal conditioning and with a deep commitment to unrelenting compassion for self and others.
Is this program only for women?
Gutsy Boss group coaching is for you if the program speaks to you, you're open to being part of a program that pulls no punches about the realities of living in white supremacist patriarchy, you're committed to personal growth, and you're ready to listen and support others without judgment or centering yourself and your experiences.
If you're unsure if Gutsy Boss is a fit for you, book a time to chat with me at https://beckymollenkamp.as.me/gutsyfit
What is the investment?
You can pay 3 monthly payments of either $150, $200 or $250 (based on life circumstances, please see below) or you can pay for the full program up front ($450, $600 or $750). There is no discount for signing up early and no penalty for installment payments because I don't believe those tactics are person-centered and empowering. As a graduate of the program, you'll be invited to attend future sessions at no additional cost.
Please do not enroll if it will represent a financial hardship that will prevent you from fulfilling other obligations. This program should enrich your life, not cause additional pain.
Do you offer a guarantee or refund?
There are no guarantees or refunds. Participants get out what they put in. I cannot do this introspective and deeply personal work for you, so your results are ultimately up to you. That said, if you're unhappy with your results and can prove that you put in the work (attended or watched all sessions, completed all integration work, and participated in community discussions), then I will happily provide a credit for what you paid for the program to be applied toward my 1:1 personal coaching program.
How do you approach diversity and inclusion?
Ensuring diversity and inclusion is one of my core values and was very much a guiding force in designing the Gutsy Boss program. Becky is deeply committed to unlearning her own racist and patriarchal biases, and doing the work of listening and learning to be a better accomplice anyone who is oppressed by white supremacist patriarchal systems.
The program is explicit in discussions of culture, identity, and bias, and how white supremacist patriarchal conditioning affects everyone (and how it disproportionately affects members of marginalized communities). Becky acknowledges her own massive unearned privilege, and does her very best to hold space for people with different lived experiences. Also, the programs equitable pricing model is meant to address privilege and lack thereof.
All of that said, there is so much more to do, including doing a better job of addressing myriad learning styles and differences (NOTE: Live closed captions and/or ASL interpretation is *NOT* yet available for live coaching calls).
Despite her best efforts and intentions, Becky also knows that she necessarily sees and experiences the world through a very particular and privileged lens. She is queer, small fat, and lives with an Anxiety Disorder. But she is also a white, cisgender, able-bodied woman in a heterosexual relationship who has an advanced college degree (and comes from college-educated parents), and upper middle-class privilege—all of which give her immense unearned privilege and can affect her coaching.
What if I'm nervous about signing up?
Of course you are! Fears and doubts are normal, especially for something new, unfamiliar, and potentially transformative. Please know that what you are feeling is very common. Also, please know that you'll be coming into a very welcoming, gentle, and compassionate community!
Check in with your body: How does the idea of signing up feel in your body?
Question: If you knew you couldn't fail at this, and that you'd fit in beautifully with the group, what would you do?
Reflect: What are your intentions for the coming year? Does this feel well aligned, or not?
That said, please do not enroll if it will represent a financial hardship that will prevent you from fulfilling other obligations. This program should enrich your life, not cause additional pain.
If you're still unsure whether Gutsy Boss is a fit for you, book a no-pressure Zoom call with me at https://beckymollenkamp.as.me/gutsyfit and we can determine whether this is the right program and the right time for you.
What if I still have questions?
Please email me and I'm happy to answer anything. You can reach me at becky at beckymollenkamp.com and I'll do my best to answer within 12 hours. Or, you can book a face-to-face Zoom chat with me at https://beckymollenkamp.as.me/gutsyfit
SIGN UP BELOW TO BE THE FIRST TO HEAR WHEN THE NEXT ROUND OF GUTSY BOSS GROUP COACHING OPENS FOR ENROLLMENT
Being a Gutsy Boss means showing up as the badass boss of your life.
[It doesn't necessarily mean being an entrepreneur (although it absolutely can), and it absolutely doesn't mean you must have giant goals (although you absolutely can).]
Being a Gutsy Boss is about realizing your own power, courageously releasing society's expectations and instead declaring your own true desires, trusting your gut, unapologetically advocating for yourself, and pursuing your goals in a way that feels good.
If you're ready to be a Gutsy Boss, this group coaching program will show you how.